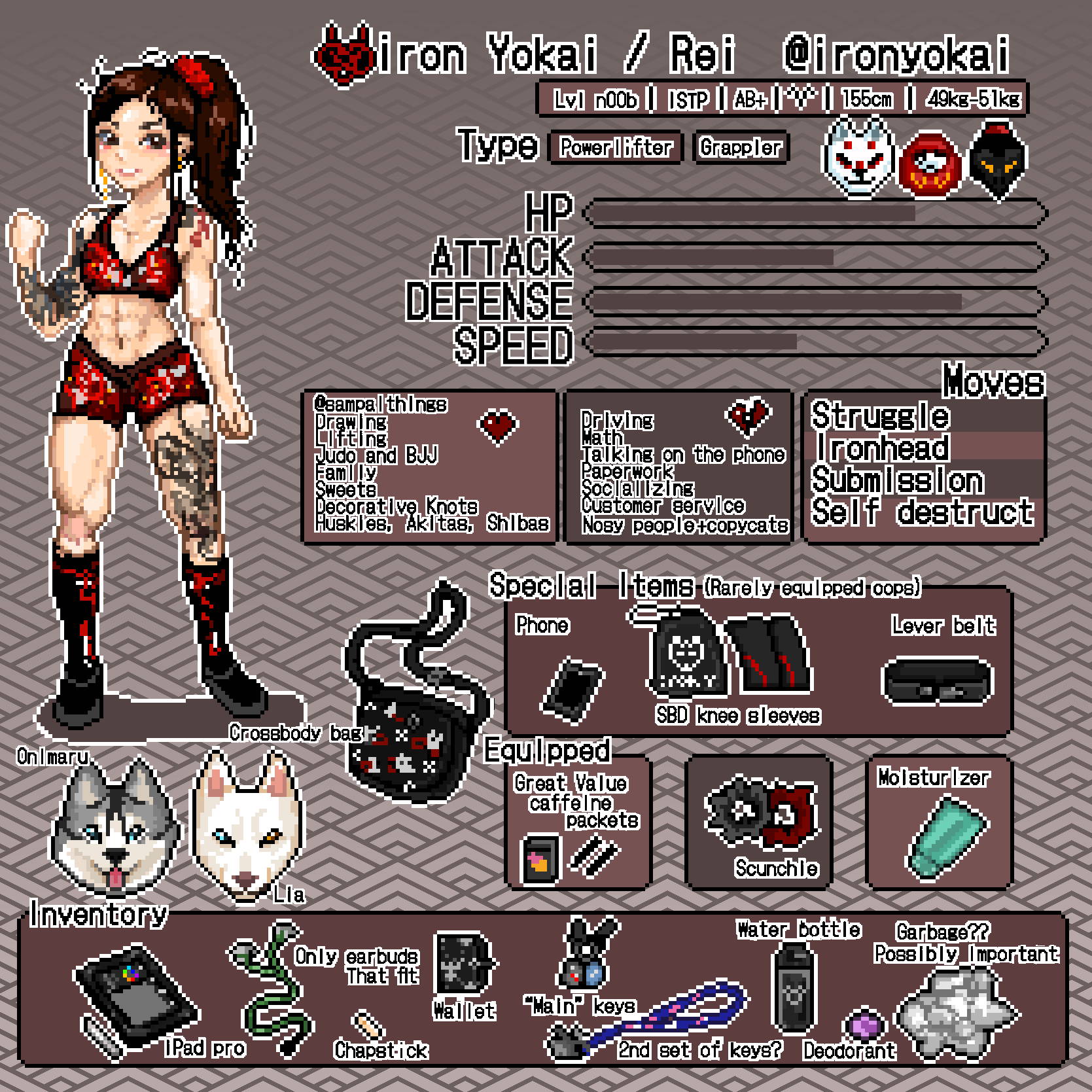 Founder Rei—an artist and avid powerlifter—started Iron Yokai as a side project in 2017. Her shop launched with just two pins, but has expanded into activewear with unique customized details and original Japanese-themed art.
Each piece is drawn by hand by Rei, who has a hands-on approach to all of our core designs: Rei prides herself on her craftsmanship, as well as her commitment to iterating and adapting designs for best fit, comfort and durability.
Rei's primary inspirations are traditional art and designs: Japanese family crests, ukiyo-e art, Chinese brush paintings, neo/traditional Japanese tattoos, and knotwork (including mizuhiki, norigae, shibari, hojojutsu, macrame and Chinese knotwork).
Rei's art also incorporates themes like the red thread of fate, shibari (Japanese rope-tying) and yokai (supernatural folk monsters, spirits and demons).